Foxwood K9 Reviews 
Client Stories of
Kisses,Laughter,
Cuddles,
And So Much More…
Our Golden Retrievers, Siberian Husky and Soft Coated Wheaten Terrier Puppies at their for ever home.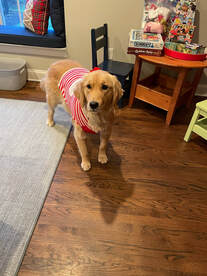 We are madly in love with our girl Margie (formally Nani) that we got from you in Oct of 2020. She is the sweetest and prettiest girl! We would love to have one of her siblings, preferably a male. Are you still breeding her parents and do you have any upcoming litters? I attached some pictures so you can see what a cutie she turned out to be.

My husband and I wanted to share some cute pictures with your awesome family! Beau (formaly Mambo) has been a wild child and a snuggle bug all wrapped into one cute little guy. He loves his naps of course; And has learned to walk himself lol. Beau's not sure about this Arizona weather yet luckily we're a water family and he's learning to love the sprinklers!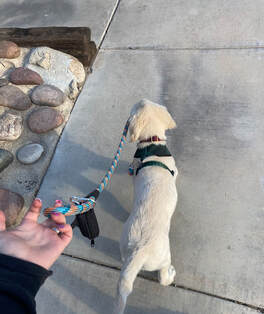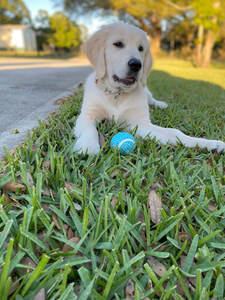 I just wanted to give you an update on "Niccolo" who we've renamed to "Teddy". We love him so much and he has so much personality! His temperament is absolutely perfect! He fits right in! My 6 and 4 year old absolutely adore him! As soon as I picked them up from school they asked "Mom, how is Teddy?". I've attached some pictures. Hope all is well! Feel free to email or text any time!

GABE: My sweet boy. He's a stud. Thought you might like to see what he looks like 9 mths later. We are in love. Best temperament You could ever wish for in a dog. He loves the water and lives in the pool. We love him so much we bought a second pup. Thank you!!!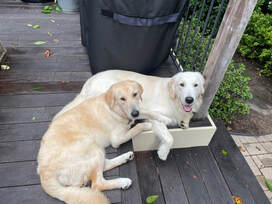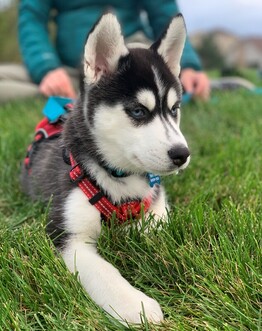 KORRA: Korra is doing very well she is having lots of adventures and meeting tons of new friends! Korra has already gotten down potty training she rings the bells on the doors to let us know when she has to go. She loves being outside and already refuses sometimes to come in. She is wicked smart and already is getting the hang of sit, down, and give!!

Celeste & Minnie: Things are going very well! The girls are such a delight to have around and it's been fun watching their personalities come out! They do really well in their kennels at night, and don't get up until 5:00-6:00 in the morning. We took them shopping at the pet store and they had a blast being the center of attention 🙂
-Elizabeth Davenport & Charles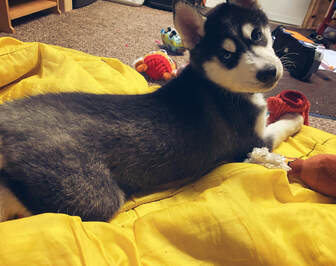 ​We are always happy to chat! ​